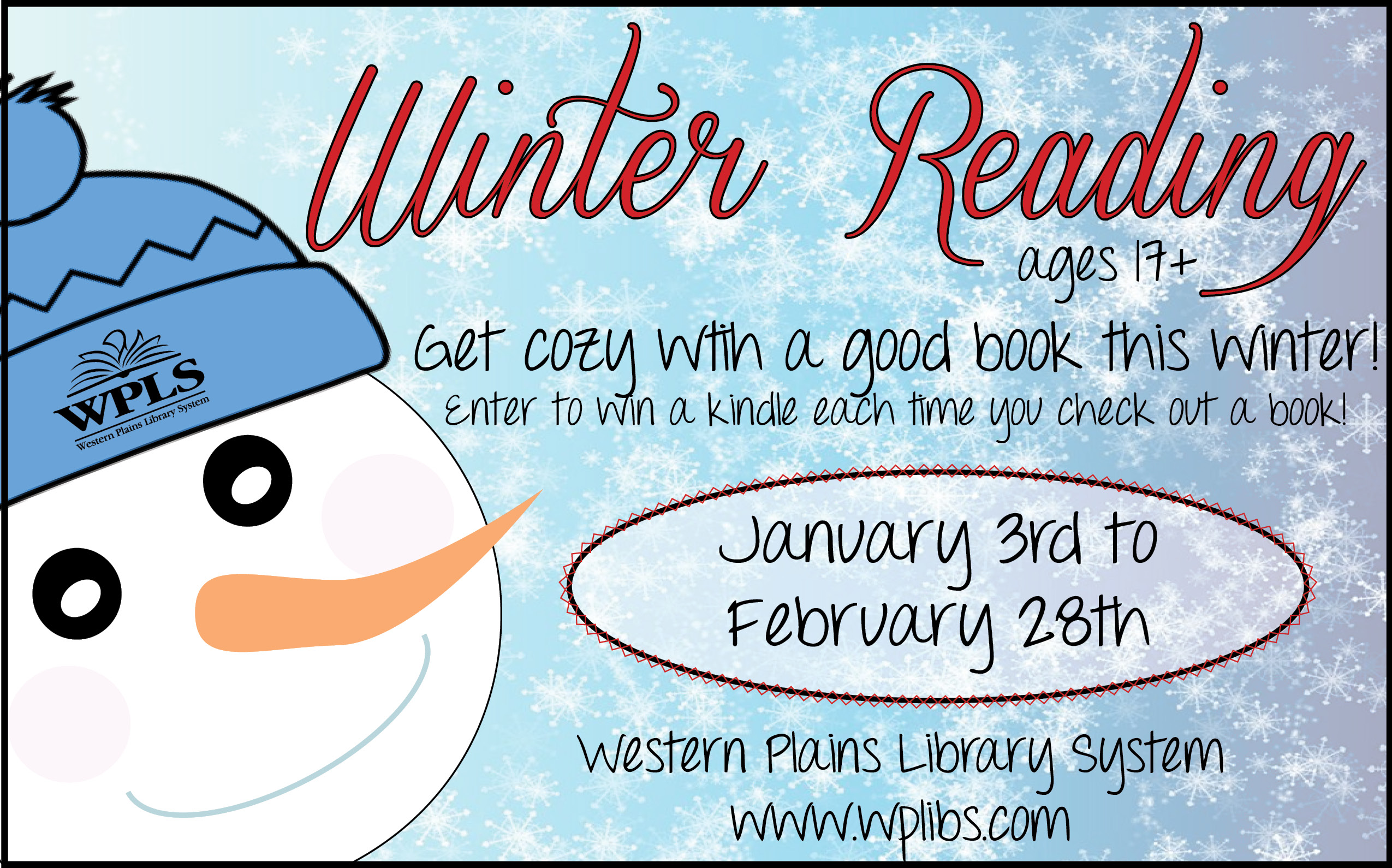 Most have heard of the WPLS Summer Reading Program for kids; the WPLS Winter Reading Program is a special opportunity for adults (ages 17 and older) to have a reading program specifically tailored for them.

During the time from January 3rd to February 28th, every time you check out a book, you will be entered to win a Kindle Fire 8GB tablet!

So, visit your local library and get cozy with some books!

Need some reading suggestions?
Check out the WPLS Full Catalog, our Reader Recommendation database NoveList, or talk to any of the library staff for assistance or questions.