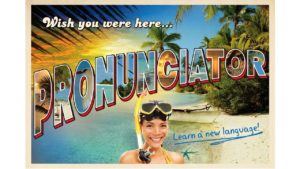 Pronunciator is the world's largest language-learning service with 80 languages, and 50 languages in which to learn them — for a total of 4,000 possible course combinations.
Pronunciator offers a full range of language skills — reading, writing, listening, and speaking — in a structured, building-block approach.

You can learn with guided "Postcards" courses, or leave the beaten path and learn a language from the ground up — building your own conversations as you go!

All you need to get started is a WPLS issued library card.

Need assistance? Contact your local library for help.
Click below to begin learning a new language.